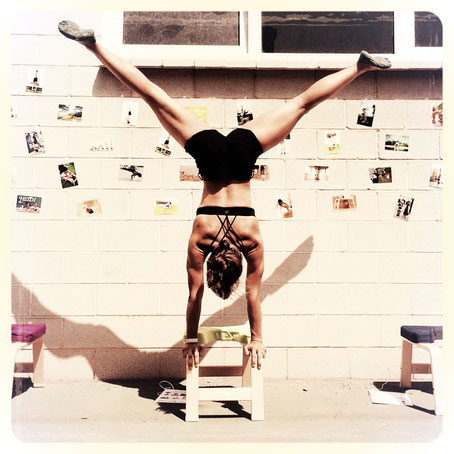 I use the FeetUp in almost each of my Handstand-Privates, since it helps so much to align along the axis of the body, teaches how to connect the legs to the torso with different variations (which is a perfect preparation for all pressing-technics) and just supports the process of getting comfortable with being up-side-down. 
Besides that, it has all the benefits of an inversion without any pressure on the wrists or the neck. With the motto "heart over head" it helps us to change perspective and tickle the sky with our toes ;)
To enjoy it even more: order with the 

"
lu

cieinthesky
"-

 code and get 10€ off!
More info & orders: www.feetup.eu